"Air Cooled: Porsche Cars as Art"; Signed by the Artist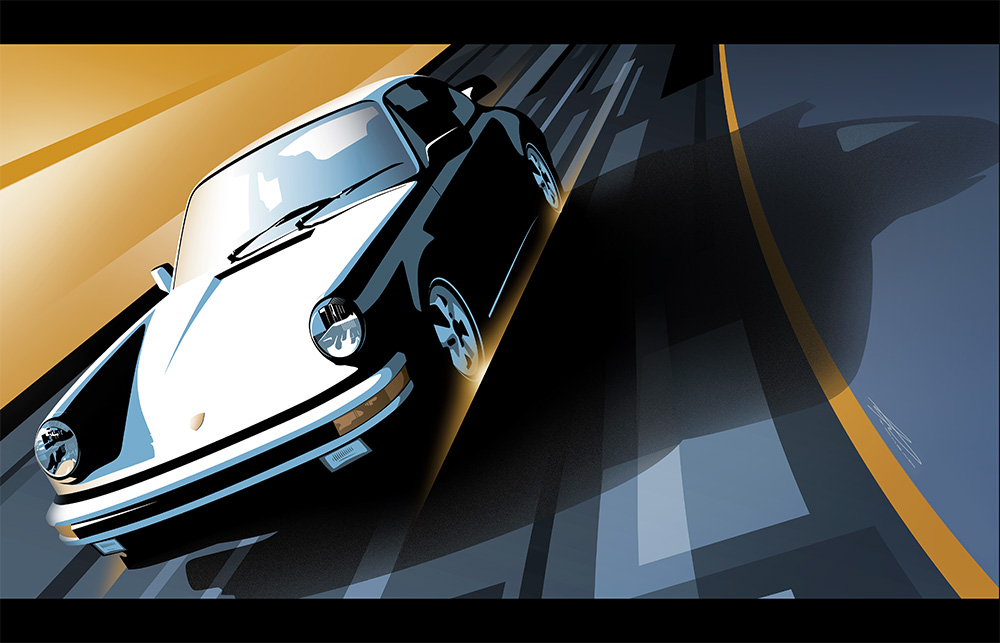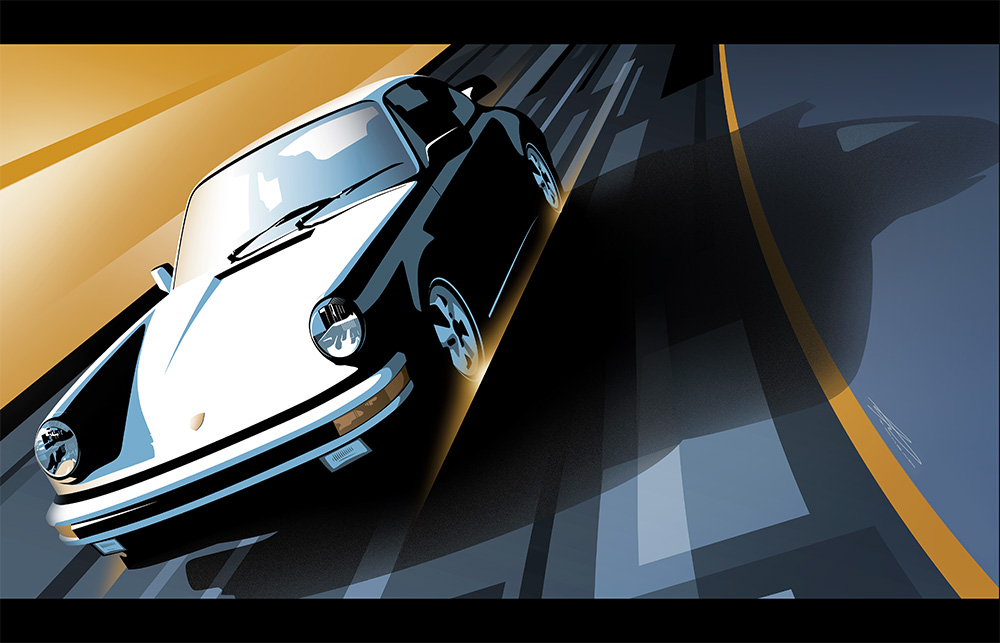 "Air Cooled: Porsche Cars as Art"; Signed by the Artist
Before regulations constricted automobile design, cars were small, lithe, and voluptuous. Engines were analog, transmissions were manual, and the experience was visceral. For much of Porsche's history, their use of air cooled engines helped to differentiate them from their competition. Air cooled engines, which were simple, lightweight, and great sounding, powered some of the marque's most winning, expressive, and iconic street and race cars.
In this book, the legendary 356, 550 Spyder, 911, Thews DKW-Porsche Special, Carrera GTS, Carrera 6, 910, 914, and 959 are represented in bold, evocative works of art. The illustrations in this book were digitally painted in both photorealistic and graphic styles using Adobe Illustrator, Photoshop, and Sketch. In addition to the finished pieces, many images of the works in progress offer glimpses into the artist's process. A chapter detailing his techniques is included as well.
About the Artist:
Since childhood, Geoff wanted to study car design, but always found reasons not to follow that dream... opting to follow a more practical route instead. After graduating from the prestigious School of Visual Arts (SVA), Geoff spent several years as a graphic designer. In the early 90's, a promising "new" field (interactive media) piqued his interest, so he returned to SVA to earn a graduate degree in Computer Art. He then embarked on a career in user experience design; first with Time-Warner (where he worked on innovations such as the world's first interactive TV system), then with The Walt Disney Company, Pioneer Electronics, and others. In his late 40's, his childhood passion for cars finally motivated him to leave his career and enroll in ArtCenter College of Design's highly respected Transportation Design program. While in school, Geoff began sketching classic cars as a way to hone his visual communication skills. But as time passed, this activity grew into a great labor of love. Geoff has earned many awards (and patents) for his work, and has been featured in Petrolicious, Worth Magazine, Panorama Magazine, and his artwork is displayed publicly and privately throughout the United States.